Houston Private Investigator Since 1998.
Advanced Investigative & Screening Solutions is a licensed (A08817) and insured full service Private Investigation Agency. We service all of Houston, Spring and surrounding areas. Feel free to browse our site or call with any questions. 281-397-9535.
!! WARNING: There is someone named "STEVE BURKHART", 713-347-1307, burkhartinvestigations@gmail.com, sending out solicitations for Investigative Services and using AISS's name and address. This person is NOT an employee and there is NO person licensed in Texas by that name. Do NOT do business with this person. The only phone number we use is 281-397-9535 and the only email is from HoustonPi.com!!
Be sure to check out our F.A.Q. section below too.
Surveillance
Whether it's a cheating spouse, injured worker, or lazy salesman, let us show you the proof. Our Private Investigators are experts at surveillance, we not only conduct it, we teach it!
Employment Screening
Thief, Rapist, Violent Offender.
One, None, All Three?
Do you know who you're hiring?
We Do.
Package Deals Available.
Background Checks
Free searches can only take you so far. Who are you chatting with?
Let us find ALL the skeletons.
Nationwide records available. Identity verification specialists.
Criminal / Civil Investigations
Criminal Investigations & Civil Lawsuits.
Let us find the Who, What, When, Where, Why and How.
Missing Persons & Locates
You can only do so much on the Internet. Free online information can be outdated. When you can't find them, give us a call.
Child Custody Investigations
Is your child safe? Are you sure? For court or peace of mind, we can show you what goes on when you aren't around.
Private Investigator Houston Tx | Detective Agency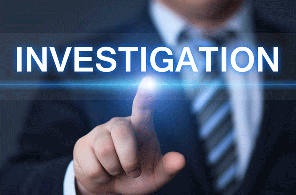 Advanced Investigative & Screening Solutions is a full service Houston, Tx Private Investigator and Detective Agency.  We specialize in : Cheating Spouse, Surveillance, Deep Background Checks, Criminal Defense, Criminal Records, Employee Screening, Criminal / Civil Investigations, and Locates.  Advanced Investigative & Screening Solutions, since 1998, has been providing Private Investigator services in Houston and Spring Texas and surrounding counties for over 20 years.  We work with the General Public as well as Attorneys, Employment Agencies (for Pre-Employment / Employee Screening needs), Insurance Companies, various Human Resource Departments, and have even provided services to the NFL, Secret Service, FBI, and local State and City Law Enforcement agencies.  We are fully licensed and insured, above the mandatory minimums required by law. Be sure to hover over the services tab above to see many sub categories as well.
NO JOB IS TOO BIG OR TOO SMALL!
A.I.S.S. subscribes to all of the top notch Private Investigator databases (Houston, Texas and Nationwide) and can pull records for you quickly and accurately.  Our prices and turn around times are the best in the industry.  Whether it's a criminal background check in another state or a full blown investigation locally, we can help you find the answers you are looking for.  If cheating spouse or insurance surveillance experts are what you need, we not only conduct it, but we teach it as well.  We've investigated hundreds of Cheating Spouse and Insurance cases since 1998.  We have the best equipment and vehicles set up for surveillance.  All of our Private Investigators are fully licensed/registered with the Texas Private Security Board.  Each Private Investigator / Detective has been trained in both mobile and static surveillance methods to assure the best results possible.
If you aren't sure what to do, give us a call for a free telephone consultation.  We can analyze your case and give your our professional opinion on which direction you should go.  Sometimes there are less expensive ways to go about a case, (Vehicle Tracking Devices) and we will always try to give you multiple options that will fit within your budget.  A.I.S.S. will never take a case that we feel we can't complete in a successful manner.  If that means we have to refer you to a specialist, then that's exactly what we will do.  You can be sure that with A.I.S.S. you will always receive the best and most ethical treatment possible.
All investigations are completely confidential and require a service agreement to be signed (Privacy Statement) . All searches are paid for, in full, by means of a RETAINER before the investigation commences. Payment can be made by cash, money order, Visa, MasterCard, Discover, American Express, personal check, company check, Western Union, or PayPal. The only open billing allowed is for Pre-Employment / Employment Screening clients, with a contract on file. Surveillance is billed hourly and other investigations may be hourly or flat rate.
When hiring any Texas Private Investigator, be sure to verify that they are running the investigation through a valid LICENSED COMPANY (Type "A" or "C" license).  An investigation MUST go through a licensed COMPANY that is insured, by Texas law, to be legal and admissible in court.  This is NOT the same as an individual Private Investigator Registration Card.  Always ask for the Agency Number, and then click here to verify it Texas Private Investigator Company License.
Private Investigator F.A.Q. Section
Author: Scott Baldwin / Owner A.I.S.S.
(I am NOT your attorney.  None of the following should be construed as legal advice.)
THESE ARE SOME OF THE MORE COMMON QUESTIONS WE GET ASKED ON A DAILY BASIS:
FAQ is Frequently Asked Questions.
Here are some of the most common answers to those questions.
Is it INVESTIGATOR or DETECTIVE?
Take your pick.  It's all the same.  Some call themselves DETECTIVES, some say INVESTIGATORS.
How do I know if I'm hiring a good PI?
If you want to contact a PI or searcher, feel free to ask their qualifications. They should be licensed in the state in which they do business and carry liability insurance. Call the Better Business Bureau to see if they have any complaints lodged against them. Call the PI and ask the number to their Licensing Board. Call the Board and make sure the PI has a valid license and has no complaints lodged against him or his company. There are just as many unscrupulous PI's as there are in other professions. Protect yourself and your cash.
Why do you require a retainer?
Don't be surprised if the PI asks for a retainer. 99% of them will. On smaller jobs, some agencies may do the work before being paid, but most will require payment in full before releasing any information.
Why do you charge that amount?
What we charge depends on many factors. Location, experience, difficulty of the investigation, number of investigators assigned, etc.. Often times all we have to sell is our knowledge and our time. Think for a moment about what some other service industries charge. Plumbers, mechanics, doctors, TV repair guys. Now think of this… our work product may very well solve your case, keep you out of jail, find your key witness, catch your spouse cheating, or even save your life. Do you really want to go bargain shopping for that type of service? Some PI firms invest thousands of dollars each year on equipment, training, and databases so that they can offer you the best service possible. Always feel free to call around and get price quotes from other agencies. Just make sure they are offering a comparable service. Make sure that they aren't just going to contract it out to another firm, and mark it up. Check for a PI license, and don't be afraid to ask who will actually be doing the investigation. Just because you meet with the owner, who has decades of experience, that doesn't necessarily mean that he will be doing the surveillance, etc.. Make sure that the person actually doing it, has more than just a few weeks of training.
Can you get cell phone and text records?
UPDATE: NEW LAWS THAT HAVE PASSED MAKE THIS SEARCH ILLEGAL. A.I.S.S. NO LONGER PROVIDES THIS SERVICE AND DOES NOT RECOMMEND PURCHASING THIS SERVICE FROM ANY OTHER VENDOR.
Can you get N.C.I.C. (National Crime Information Bureau – FBI records?
This database is for law enforcement only and you can be charged criminally for giving, receiving, or selling this to other parties.  Every year a Police officer gets charged with illegally accessing N.C.I.C. and selling the information.  We even had one of the Harris County Constables, (THE Constable, not a deputy), get charged with that not too long ago.
Where can I find this information for free?
Often our knowledge is our product.  It takes years to be an expert in something.  Just because we can do it for free or quickly, doesn't diminish the value of the product.  Typically when you find something for free on the Internet, it's worth exactly what you paid for it… zero.   Normally, anything found on the internet is outdated (as far as free databases), and should always be verified through other sources.
What about the website that says it can locate someone or get a nationwide background check for $49.99?
All I can say is BUYER BEWARE. I can't tell you how many clients come to me after wasting money on one of these searches. If it sounds too good to be true, it usually is. Usually the results to these type online searches are either wildly out of date, or contain so many similar name hits that they are basically useless. The best databases are for licensed end users only, (like Private Investigators).  If you are looking for someone who hasn't changed their name or hasn't moved in 10 years, then the free or $49.99 searches might be worth it. For that matter, you could probably find those people by calling directory assistance. If however, you need a true locate or up to date background check, I suggest you save your money and go to a licensed professional first. That way, you know you are getting the information on the correct individual, and the most up to date information possible.
Where can I find books on being a PI?
Go to your local library or try AMAZON.COM or PIMALL.com.  Also be sure to check our PRIVATE INVESTIGATOR TRAINING section. We are currently working on a few Investigative manuals for those just starting out.
Can you locate this person for me?
Yes, but we will usually contact that person first and make sure it is OK to give out their location. Why do we do this? Liability, plain and simple. We have identified and verified child pornographers, credit card thieves, stalkers, disgruntled workers, and violent exes who have asked for help in the past. There are some circumstances where the person is not contacted first, but those are determined on a case by case basis. With the passing of new privacy laws, it is no longer considered a "Permissible Purpose" to access many of our databases for locating "Lost Loves", "College Buddies", "Old Friends", Etc..
I'm starting a new "research" company, do I even need a PI license?
Check with the Texas Private Security Bureau before offering any regulated services or services that you "think" you don't need to be licensed for. This includes, Mystery Shopper, Unclaimed Property Locator, Genealogical Researcher, Background Checker, Infidelity Decoy, Employment Screener (offering anything other than public records), Bounty Hunter, Armed Escort/Driver, or whatever clever name you decide to use to get out of being licensed. Failure to comply can result in stiff fines and even jail time.
I guarantee that if a local PI finds out you are offering any regulated services without a license, you will probably find yourself the unwitting participant in a sting operation. In Texas this is done by the Department of Public Safety. Always ask the PI you are considering hiring if they are licensed. If they are not, chances are they have no insurance, their work product cannot be used in court, and may have been obtained illegally.
How can I tell if a PI is licensed?
Ask him/her for the COMPANY LICENSE NUMBER and then call the state board and ask them to verify if that company/person is licensed. You can also search here: Verify a Texas PI License
This is a good idea whenever you are thinking about hiring a PI. Check to see if they are licensed and if so, are there any complaints lodged against them. You can also call your local Better Business Bureau. Keep in mind that some states do not require licensing and there are many, many good investigators in those states. Don't be afraid to ask how long they have been in business, what their qualifications are, and even for references. They should be more than happy to supply you with this information.
Can you tap my phone? Can you sell me a "bug"?
This depends on the state you are in and the circumstances surrounding your situation. Most likely the answer is no. Some states will let you tape calls if one person in the conversation knows about the recording. This is referred to as a "one party state". You should check with your attorney (NOT A.I.S.S.) and be sure to get his advice in writing. Under most circumstances selling a "bugging device" is illegal.  Texas is a ONE PARTY state.  At least ONE voice on the recording has to know it's being recorded.  DO NOT place any spyware on a person's cell phone to illegally monitor calls, texts, GPS location, activate the microphone, etc..  IN ALMOST EVERY SITUATION THIS IS HIGHLY ILLEGAL.  Yes, you purchased the software online, but most likely that company is located off shore and not bound by U.S. law.  It's illegal to even posses most of that software in the United States.  The Texas Penal Code does not give immunity to spouses or boyfriends/girlfriends.
Where can I buy debugging devices, I think my phone may be tapped?
Most of what you will find being sold on the internet is considered junk by the people who really know this area. A true "debugging device" can cost upwards of $10,000. Just owning a device does not guarantee that the person is qualified to operate it correctly. There are schools that teach nothing but the operation of certain pieces of equipment. A large percentage of companies who offer Debugging will perform a "Dog and Pony Show" for you when they arrive, while using a $100 piece of equipment they bought from an internet spy shop. Buyer Beware.
Can I use a tracking device on a vehicle?
Most of the time in Texas, you are NOT allowed to use a vehicle tracking device.  In the Texas Penal Code it is very clear about this.  You MUST have written permission from the owner of the vehicle for it to be legal.  There is no spousal exemption for "community property" either.  Even as a Private Investigator, I MUST get written permission from the owner of the vehicle.  Be sure to check out our Tracking Device page for more information. Yes, we do sell these for use with minors and their vehicles.  Follow the Law!
I've tried to do the investigation myself. Can you help me now?
Keep in mind that if you try to do the investigation yourself, you stand a very good chance of botching it. Once the SUBJECT knows he/she is under investigation, you can usually give it up. It is usually better to invest the money with a reputable PI and have it done right the first time. Besides, a judge will be more likely to believe the evidence produced by a disinterested 3rd party, than someone directly related to the subject of the investigation.
Can I get a copy of someone's credit report?
Only under "Permissible Purposes", as defined by the Federal Trade Commission is this allowed. That means a signed release from the Subject or under a few other circumstances.  Curiosity or Pre-Marriage are not permissible purposes.
Can you find anyone, anywhere, anytime?
No. No one can. Be realistic. Some PIs are very good, but no one can find anyone, anywhere, anytime. This is just a marketing scheme. If they are making that promise, get it in writing that if they don't find them, you don't pay (No Find, No Fee). Which brings me to my next topic…
I want to hire an investigator, but I don't want to pay unless successful. Is that OK?
Usually no. Most of us work on retainers. That means you pay up front for any services. We do this just like attorneys. Too many times we have done the work only to have the client cancel just before the finished report is submitted, or simply decide that they don't want to pay after they receive the finished product. Most of the searches we perform not only take time, but cost us money. How many places can you order something and just say, "Send me the bill later." Not too many I'd guess.
Can you use the nanny cams and hidden video?
Some of us have that capability. Some sell the equipment, and some rent it. If you set something like that up in your home, consult with an attorney. If you forget and leave the microphone on (recording sound), that may be a felony in many states.  In almost every situation you are NOT allowed to video anywhere the person would have a reasonable expectation of privacy, (bedroom, bathroom, etc).
Can a PI do things the ordinary citizen can't?
That will depend on the State in which you are licensed. Normally a PI is just an ordinary citizen who has been licensed to conduct Investigations and charge a fee for that service. Usually we can access databases that the general public can't.  We do not have the power of arrest in Texas.  We can't force someone to talk to us.  When we do interviews, they are voluntary and considered Interviews NOT Interrogations.
Can you guarantee results?
I can guarantee that I will not guarantee results.  Simply put, we cannot guarantee results. We can only guarantee that the necessary information, documentation, etc. will be searched for diligently, legally, expediently, and as economically as possible. There are certain circumstances where we can guarantee a certain result or no fee, but if successful, the fee will generally be much higher. Call for details.
Will you lose the Subject on surveillance?
If surveillance is necessary we feel obligated to inform you of the "real life caveats." Surveillance, especially moving surveillance, is a hit and miss science. We can perform these observations under agreed upon time and location parameters but cannot promise activity on behalf of the subject. Similarly, moving surveillance carries with it inherent obstacles such as the unpredictable nature of traffic. There is no guarantee that contact with the subject can be maintained as we cannot predict traffic flow, traffic conditions, weather, or other unforeseen problems. We are bound to follow all laws, including traffic laws. Similarly, privacy and private property laws will dictate the conduct of some surveillance cases.
That being said, Surveillance in an art form.  It takes many, many hours of practice to get it right.  No two surveillance jobs are the same, and Murphy's Law is always hiding around the next turn.  We've been doing this a long time and we've run into a lot of different scenarios in the field.  All of my Surveillance employees are trained and know what they are doing.  I've even put together a Basic Surveillance Training Course that I offer as continuing education for Texas Private Investigators.  Surveillance results are never guaranteed as there are way too many factors in play, but we typically have positive results.