Pre-Employment Screening | Employee Background Checks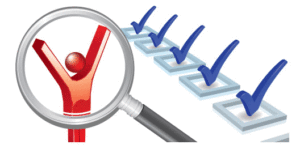 Pre-Employment Screening Investigations since 1998 – Houston PreEmployment and Employee Screening | Employee Background Checks are an invaluable tool that can keep you and your company out of the courtroom.  Online submission and retrieval. Nationwide. Fast Turnaround Time.  Know who you are hiring.  When done correctly and legally this is a tool that will also make sure you hire the most qualified applicant to become part of your team.
We specialize in small to medium sized companies.  Whether it's one search or 100, we are there for you.  Order your searches individually or set up your own custom package.  For local searches our results are often returned within MINUTES… not days or even hours.  No canned data, these are all real time results.
We can custom build a Pre-Employment Screening Package for you to meet your company's specific hiring needs. Every State's records are available, metro area packages, single searches, whatever you need. You can order via the web and you will receive an email when your results are ready. Simply log in and print your report. We have all the releases and forms necessary to remain in compliance with Federal Law.
These are some of the most common searches that can be built into our packages.
Drivers License Trace– This will show if the applicant has a valid DL. It will also verify the name, date of birth, present address, and a previous address (which the applicant may not have reported).
Social Security Number Validation – Will show if the number is a valid issue from the Social Security Administration. It will also show the year and state of issue. If an applicant with a 20 year work history applies in 1997 with a card issued in 1987, follow up questions should be asked.
Social Security Number Trace– This search will show the name assigned to a particular SS#. It will also show any aliases, current address, previous address, and often date of birth and telephone number. This can be helpful in locating regions the applicant has lived before and may not have reported.
County Criminal Check – Any convictions in the Target County will be revealed here. This will show felonies and misdemeanors, but not offenses committed while a juvenile. Searches are conducted by SS#, then by last name in conjunction with date of birth.
Statewide Criminal Records Search – Some states allow the search of it's criminal repositories. Normally these searches are not as accurate as the County Level searches, and should only be considered as backup searches.
Nationwide 3rd Party Conviction Search – Very good back up search, but not to be relied on as a full "Nationwide Search".
Sex Offender Registry Searches by State – Some states have a searchable database of registered sex offenders which can be incorporated into the pre-employment screening.
Federal Criminal Cases – The appropriate State's Districts can be searched for any federal convictions.
Driving Records – This will return a three year history of the applicant's driving history. This can help to show responsibility and will also show if the applicant has any drug or alcohol related tickets such as DWI. States' records vary in price and availability.
Credit Reports – With the proper release form signed by the applicant, we are able to provide their credit report. This typically shows all open, closed, and delinquent accounts along with balance and payment history. Collections and Bankruptcies are usually shown.
Education Verification – Periods the applicant enrolled in school will be verified, and any and all degrees will also be verified.
Professional License Verification – All licenses (professional) will be verified with number, expiration date and if in good standing. License numbers must be furnished by applicant.
Internet Profile / Social Media Check – A new Pre-Employment search that is gaining widespread approval is the "Internet Profile Check". On applications, the applicant should be asked to list ALL email addresses that have been used in the past 5-7 years. An internet profile will be conducted on each email address. Many times you will see that the applicant has used that email address for illegal activities in the past (and present) such as credit card fraud, mail fraud, pornography, etc. The Internet Profile Check is another great way of gaining insight into someone's background which should not be overlooked.
Other searches can be added such as : County Civil Searches, Federal Civil Searches, & Bankruptcy Searches.
Any of the above searches can be ordered separately or a custom package can be built for you. Volume discounts available. Not all searches are available in every state, call for details.
Statistics Affecting the Workplace and Reasons employers cannot overlook background investigations.:
60% of college registrars regularly experience attempts to document FALSE CREDENTIALS.
33% of job applicants FALSIFY EMPLOYMENT APPLICATIONS.
30% of business failures are caused by EMPLOYEE THEFT.
$15-25 BILLION LOST TO EMPLOYEE THEFT a year according to the Bureau of National Affairs.
Average employee EMBEZZLEMENT is over $125,000.
Persons with substance abuse are 10 times more likely to miss work, 3 times more likely to have an accident, 33% less productive on the job, and file 5 times as many workers compensation claims.
94% of corporate security directors rank domestic violence as a high security problem at their company.
The workplace is the scene of approximately 3.2 million crimes and thefts every year.
Over 2 million personal thefts happen annually in the workplace.
One in six violent crimes occur in the workplace.
Workplace violence cost employers 4.2 BILLION in lost work and legal fees in 1992.