Background Checks | Marriage | Divorce | Identity Verification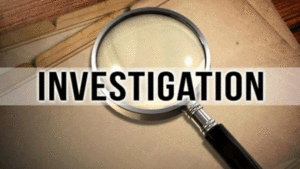 Background Investigations – Houston Background Checks (Criminal, Civil, Marriage, Divorce, Identity Verification since 1998) are the cornerstone of any Private Investigation Agency.  If, like most people, you have access to the Internet you might be tempted to try your hand at doing your own Background Check Investigation. The first step people usually take is to "GOOGLE" someone. In some circumstances this can produce a wealth of information, but more often than not you are going to be wading through hundreds of pages of people with the same name and links that go nowhere.  The majority of sites that come up with "information" are just going to try to sell you more useless information.
How strong is your "Google-Fu"?
Your next step, unfortunately, is usually purchasing one of the super-duper:
"$49.99 Find Anyone, Anywhere, Anytime Complete Background Check"
you found from a website you thought was going to give you free information. You will be presented with pages and pages of similar names, people who are not affiliated whatsoever with your Subject, outdated addresses, and NO useful criminal records at all.
After this, most people realize that a "quick and dirty" background check is not all it's cracked up to be, and they decide to hire a professional investigator. The Golden Rule to remember when doing a Background Check is this…
GOOD, FAST, CHEAP…Pick two.
If you think about it, it makes perfect sense.
GOOD and FAST: If you get a Background Check that is Good and Fast, it's not going to be Cheap. You are going to have to pay for people to stop what they are doing and tend to your task at hand immediately. You are also going to be paying a premium for data that is updated on a current basis.
GOOD and CHEAP: If you get a Background Check that is Good and Cheap, you are going to be put on the back burner, and you are going to be doing things through the US Mail instead of the internet. Copies will have to be ordered and Courthouse Runners will go to search the records when they get the time.
FAST and CHEAP: If you get a Background Check that is Fast and Cheap, well you have probably already experienced that one when you ordered your $49.99 special.
Another thing to consider is this… "I want an in-depth Background Check". What I consider an "in-depth Background Check" is probably NOT what you had in mind. You need to take a moment and thing about exactly WHAT you want to find, and how far back you want to search. The things that are going to affect a price in Background Checks are:
of names a person has gone by.
of jurisdictions a person has lived in.
of years you want to go back when searching.
of topics you want researched
A quick list of the items we are able to search: (Some items may require a permissible purpose.
Criminal
Civil
Federal – Criminal, Civil, and Bankruptcy
Marriage
Divorce
Property
Vehicles, Boats, Planes
Corporations/DBA/LLC
Personal Dossier – Past Address Search/Associates/Relatives
Internet Profile
MugShot/Booking Photo
Texas Statewide Criminal Conviction Search
Texas Sex Offender Registry Search
Texas Failure To Appear Warrant Search
Federal Conviction Record Search – Per District
Class C Misdemeanor Record Retrieval – Per Location
Incident Report Search – All Police Calls To An Address
Federal Inmate Search
Texas Inmate Search
Obtain Tx Driver License Information
Obtain SS# – (permissible purposes only)
Name/Address From Texas License Plate
Partial Plate Search – Texas License Plate
Vehicle Ownership From Name
Vehicle Ownership From Address
Texas 3 year Driving Report
Abstract Driving Record
Name From Property Ownership
County Level Civil Record Search
Texas Child Care Licensing Search
Texas Teacher Certification Search
Texas Nursing License Search
Texas Physician Search
Texas Dentist Search By Name
Texas Securities Commission Search
Radio Call Sign To Name Search
Military Verification – Confirms if on active duty
Bankruptcy Search – Per District
Unclaimed Property Search – Texas
Federal Civil Records Search – Per District
Information From Other States Is Available. Call For Details.
If there is something you need but don't see listed, call us. If we don't provide that service, we can put you in touch with a Professional Investigator that does.
Miscellaneous- If there is something that you are interested in, but do not see listed, please call for assistance.
The following are ILLEGAL to provide in almost all circumstances, and we do NOT provide these:
Text Records
Telephone Calling Records
Email Content
Voice mails
Tax Returns
Medical Records
Credit Reports
Banking RecordsNow, if you are dead set on trying to do a Background Investigation yourself, here are a few things you should know. First off, I would recommend hiring a professional to do it for you. Just because you can buy a book on how to do brain surgery, it doesn't mean you are qualified to do it yourself. I'm not saying doing an investigation is as difficult as brain surgery, it's just that they can both have tragic results if done incorrectly. Now, that being said, if you are determined to do it yourself, (or keep these in mind when hiring a professional), please consider the following:

1) There is no such thing as a Nationwide Background Check. Period. The closest thing to this is the FBI's N.C.I.C. data base and you WILL NOT get access to this. This database is open to Law Enforcement only, and is supposed to be used for active investigations only. There are plenty of Info Brokers and unscrupulous UNLICENSED PIs out there who will try to sell you an "Instant Nationwide Background Check". Be very wary of these. All they are doing is running your subject through some of the Statewide conviction databases that are available. This "might" make a halfway decent backup search, but never rely on those results as 100% accurate. They are generally not updated in a timely fashion, rarely have dismissals listed, and do not include all of the states.
(NOTE: If you happen to know a Law Enforcement Officer who is stupid enough to run your person through N.C.I.C. for you as a favor or for a fee, keep in mind that you will both be committing a FELONY. These searches through N.C.I.C. are logged and audited and EVERY YEAR there are Law Enforcement Officers who are caught, charged and sent to prison for doing this. Here in Harris county Texas, one of our CONSTABLES,(not a Deputy.. the actual CONSTABLE) was charged and convicted of doing this very thing).

2) Do NOT rely on the Texas Department of Public Safety's online conviction database. This database is for CONVICTIONS only and will not list dismissals. This database, by their own admission, is VERY inaccurate. You may be looking at results that are only 55%-70% accurate and inclusive. Again, this is a decent backup search, but should not be relied on. Texas has 254 counties and each of those counties is supposed to report their results to the DPS in a timely manner. Some of these counties are backlogged and behind (by many months) in reporting.

3) To get the most up to date results you MUST search on the COUNTY level. The county will only have charges that were filed in THAT county. This means you must physically go to the courthouse to run the person's name for both FELONY and MISDEMEANOR charges for each county that they have lived in. BEWARE of any instant online results. The only way to get the most up to date records is to either be hooked directly up to Harris County's criminal records section or search on the county computers downtown. Some other counties offer online access, but make sure the results are updated DAILY. Many counties online searches ARE NOT. If you purchase your search through a 3rd party vendor, and have results instantly returned to you, chances are that you are buying outdated information. Many counties will sell their records to companies, who then sell them online. Some of these companies only buy the records every year, or every 6 months or so. Some other companies buy their records only from the DPS and don't even bother buying the county level records.

Don't be afraid to ask the following questions before purchasing:
A) Where the company's records come from
B) Whether or not the information is "real time" or archived
C) How often the information is updated.
BE SURE they are searching for Felony and Class A&B Misdemeanor CONVICTIONS AND DISMISSALS. Records should easily go back at least 7 years. Longer searches are usually available but often require more time/effort/money.
4) Don't forget to check for records on the FEDERAL level as well. Crimes against the US and serious crimes such as Bank Fraud, Wire Fraud, Kidnapping, Drug Trafficking, Counterfeiting, etc. are filed on the Federal level and usually will not be found during a search of the County or State level records.
5) Other concerns are to make sure you have both the correct spelling and date of birth of your subject. A "name only" match will often yield dozens of hits, and if you don't have the correct date of birth, you will be left wondering if you have the correct person. This is why when we conduct a Background Investigation we always perform an Identity Verification as well. This will give us the complete spelling and date of birth from the Driver License along with the address history.
6) What are your subject's past addresses? Did he/she just move here from another county/state/country? If so, you may be wasting your time searching this county, when you really should be checking the counties they lived in prior to moving here. We always conduct past address searches which often reveal addresses back to the mid 1980's.
7) What other names has your subject used? Did they just get married or divorced? Have they legally changed their name? If so, why? This could be an indicator that they are trying to hide a record. Our Subject Identity search will show all names associated to the Texas Driver License and the corresponding dates, as well as any names on their SS#.
8) What forms of ID does your subject have? Often times we find duplicate driver licenses for people with different last names. This happens a lot with women who get married/divorced. Instead of updating their license, they just get a new one. Legally they are not supposed to have 2 valid driver licenses and especially not with two different last names. Do you know how to tell if it's an ID card or DL? Do you know how to tell if it's valid? Do you know why some people will get an ID card as well as a Driver License?
9) When searching your subject's name, are you also searching their nickname or middle name? Many people use names that are not their legal name, however when arrested, the charges are almost always listed by the legal name on the driver license. If you do not know this name, you could be wasting your time.
10) Do you know how to read the criminal report that you have just received? Do you know what Deferred Adjudication is? Do you know how that is different from Probation? Do you know what it mean if the Deferred Adjudication is Terminated or Adjudicated? What about a Motion to Revoke? Do you know how many levels of Felony charges there are? What about Misdemeanors? Will you find the Class C misdemeanors? Do you know what the difference is between getting sentenced to TDC or HCJ? Was the Misdemeanor pled down from a Felony? Do you know why the case was dismissed – Innocent, No-Billed, Missing Witness? As you can see, there is a lot of terminology that you should familiarize yourself with, in order to read and fully understand the criminal report that you receive.
11) If you just met this person, how do you correctly identify him/her? This is a very important question when dealing with background investigations. Often times the only identifier you have is an email address, cell phone number, and (hopefully) a name that was given to you. If you are considering meeting this person, or even if you've met before and are considering dating them, YOU MUST get some form of identifier that can be used to generate a real name.
Ways you can identify someone from either a first contact or a first date are: (Some of these methods may be dangerous or an invasion of privacy. Be careful.)
Land Line – Get them to call you from their land line (you must have caller ID) or request their land line telephone number. Once captured, that number can be used to produce a name and address. If you are inside the house, ask to use the phone and call a number that you know has Caller ID. That way, you have just trapped the land line number.
Cell Phone – We can produce a name and address from a cellular number. It's a bit more expensive, but it is possible. Be advised that Pre-Paid cell phones are almost impossible to trace. Pre-Paid phones could be a Red Flag.
Email Address – If all you have is an email address, be sure to check online sources such as Google to see if the person has posted their name on a Blog, Newsgroup, or Webpage. This may not be 100% reliable, since they entered the name themselves, but it's a good starting point.
License Plate – If you meet with them, write down their license plate or VIN number from their vehicle. That can be traced back to a name on the registration and compared to the name that was given to you.
Address – If you go to their house, be sure to remember the address. All the names associated to that address can be found later. Neighbors can also be contacted under a pretext to verify any names given.
Mail – If you go to their house, look around for mail that may have been left out. Notice the name on the letters. Do not open their mailbox without their consent.
Bills – Look for any bills laying around. They usually have the name and address on it. You may find an alternate mailing or billing address listed.
Checks or Credit Cards – If you go out with them and they pay for anything with a check or credit card, try to notice the name on the instrument.
Voicemail – Call their phone when you know they aren't going to answer and listen to the message. You may be surprised as to what you hear.
Co-Workers – If they mention where they work, a pretext call to the employer may let you know if someone works there by that name.
Medicine – Look in the medicine cabinet. First, you may find medicine for something that absolutely horrifies you. Second, if it's prescription, look at the name on the label.
Magazines – If you see any magazines laying around look at the mailing label.
Trash – This is not the most pleasant job in the world, but tons of information can be found. You may find old bills, phone records, take out food (pizza boxes often have the caller's name and address).
Glove Box – If you are in the car, be sure to look in the glove box. Look for registration, insurance (see who else is listed), or whatever else may be lurking in there.
Wallet – This is the proverbial Goldmine of information. If you get the chance, sneak a peek in the wallet. There you may find a driver license, pictures of family, or even a Harris County Probation Card! (Always be careful doing this as it's a major invasion of privacy. If you are caught, this could end any chances of a relationship.)
Take a moment to look around your own house and see how many things have your name on it. You may be surprised and even come up with a few more places to look.
WARNING SIGNS – If this person will only give you their cell number, this could be because they are married or living with someone and don't want you calling the house. If they never want you to come over and only want to meet at restaurants, clubs, and only want to go to YOUR house, they may have a "roommate" or spouse they don't want you to know about. . We should note here, that is not necessarily the case with women…to be safe, a woman should NEVER let a man she doesn't know come to her house on the first few dates. Also with online dating, they don't recommend you ever meet at homes, but instead public places until you feel comfortable with the other person. Also, be sure to VERIFY any divorce. Many, many times we run across people who say they are divorced when they are only "separated" for a short time. Often times the "separation" only lasts until the spouse gets back in town.
If you are serious about dating or meeting this person, it's not unreasonable for you to want to know their full name. Anyone who won't tell you probably has something to hide.
These are just SOME of the issues we experience on a daily basis when doing criminal background checks. Don't forget there are also concerns like: Is this person married? How many times? Were they actually divorced? If so, how long ago were they divorced? Do they have any children from the marriage? Are they paying child support? Have they ever been sued? Do they have judgments against them? Are they in Bankruptcy? Do they really own the business they claim to? Do they really own the BMW or are they just leasing? Are there any criminals in their immediate family? Are there any sex offenders in their immediate family? (Especially if you have kids that will be exposed to these people!) The list can go on and on.
This is why you should leave Background Checks in the hands of a licensed professional. If you think your background check is important enough to do in the first place, why not make sure it's done right the first time?
Everyday we are asked, "Aren't these records public? Can't I do the searching myself?". The answer is YES, they are and YES, you can. However, often times they are very difficult to obtain quickly and accurately. A licensed PI can find these records for you and make sure you understand exactly what you are looking at. Each county is somewhat different in the method used to obtain the records. Yes, you could go out on your own and try to get the information needed and try to decipher the results. You could also buy the book on brain surgery and try it on yourself. Do I recommend either?
The answer is NO.
SIDE NOTE: If you want to do a criminal record search on prospective applicants or current employees DO NOT DO THIS YOURSELF! You MUST follow Federal Guidelines mandated by the FCRA (Fair Credit Reporting Act) in order to abide by the law. Violating these can cost you a fortune in fines and lawsuits. Hire a professional.
If you STILL want to try your hand at doing your own Background Investigation, take a look at our manuals in the TRAINING section.