Cheating Spouse and Insurance Surveillance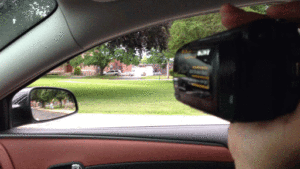 Surveillance – Houston Surveillance for Cheating Spouse and Insurance Cases.  Since 1998 A.I.S.S. has been performing surveillance anywhere in Houston, Spring Tx and surrounding Counties and contract affiliates in any city or state throughout the U.S.
During surveillance, many different types of investigative equipment can be utilized including night vision capable cameras, digital camcorders, wired/wireless pinhole cameras, and body worn covert equipment. By watching a Subject, it can often be determined whether or not that person is committing adultery, dealing drugs, not completing sales calls, or endangering their children; the possibilities are endless. This type of investigation is charged by the hour and by the mile, plus expenses.  We can send you our Contract for more information.
All surveillance investigations require a retainer.  The amount of the retainer will be determined by how many hours of surveillance are requested . The investigation is billed from the time we leave the office until the time we return to the office, plus mileage and sales tax. On cases where only activity checks are needed, (quick drive-by's), or cases that are extremely far away, we may offer a discounted rate on the mileage or on the drive time.
Keep in mind that these days, people are a lot more aware of their surroundings and we do not recommend setting up surveillance for extended periods of time. The longer you sit at one location the better the chance that someone will notice you. Although our surveillance vehicles can blend into most any surroundings – Neighbors, Security Guards, and Police Officers will often investigate any new vehicles in the area. We are completely allowed by law to conduct our investigations, however once a neighbor or Police Officer investigates the word will often travel fast.
For this reason it is best if you have a narrowed down time frame in which the Subject of the investigation may be doing something of interest. If you can arrange for them to have the opportunity to feel at ease, by you going out of town or on an extended errand, often this will be enough for the Subject to feel confident that they can get away with something thereby giving us the perfect opportunity to catch them in the act.
When planning your Surveillance, the more advance notice you can give, the better.  We can often accommodate a surveillance with less than 24 hours notice, but a RUSH FEE may be required.  Please call for details.
Try to have a good color photo of the Subject, the address, the time to begin/end, and a description of the vehicle they may be driving.
Give us a call today to discuss your case with a free confidential telephone consultation.
Be sure to check out our Tracking Device page and our Cheating Spouse pages.