About Us | HoustonPi.com | Detectives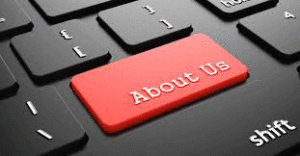 Here at AISS, you will find the tools necessary to complete your investigative objective. Whether it be determining which candidate is best suited to be employed by your company, domestic investigations, employee theft, locating missing persons, or general investigations, AISS can fulfill your needs.  Check out our TRAINING section for more information on helpful investigative tools and resources.
AISS as a licensed Investigation and Detective Agency, has access to literally millions of records, in both nationwide and Texas-specific databases. We also utilize a nationwide network of on-call investigators and court house researchers to HAND SEARCH records at the county levels when needed. If you aren't sure what type of search you need, feel free to CALL us at 281-397-9535 for a quick case consultation. No office visit necessary. We can discuss your case via phone, email, or text.
The owner of AISS, Scott Baldwin, has over 27 years of investigative experience and has been a licensed Private Investigator in Texas since 1997. He has also been trained in areas such as US Army Counter-Intelligence Operations, Military Police Operations, Private Investigations, Internet Profiling, Interviewing, Commercial Skiptracing, Static and Vehicular Surveillance, Bachelor's Degree in Criminology, as well as current studies with the State's Continuing Education for Private Investigators.  Mr. Baldwin is also the creator and instructor for www.SurveillanceClass.com , an online surveillance course for new investigators.
Some of our clients have been:
United States Secret Service, Federal Bureau of Investigation, U.S. Postal Service, America's Most Wanted, The National Football League, Sheriff's Department, Constable's Department, School District Police, Private Investigators, Attorneys, Car Dealerships, Temp Agencies, Career Placement Agencies, Skip Tracers, Apartment Complexes, Department of Motor Vehicles, Bail Bonding Companies, Signal Piracy Companies, Maid Services, Oil Refineries, Investment Bankers, Spy Shops, and of course, The General Public.
We are confident that we can add YOU to our growing list of satisfied customers. If, however you choose to go with another company, please make sure that you are using a company that is LICENSED by the Texas Private Security Bureau, to conduct investigations in the Great State of Texas. This would include all company types such as: Pre-Employment, Surveillance, Background Investigations, Worker's Comp Investigations, Missing Heirs, Missing Persons (Locates), Secret Shoppers, Unclaimed Property Locators, and especially Guard Services.  A licensed Investigation company will have a State Issued License beginning with either an "A" (Investigations Only) or "C" (Investigations and Guard Company).  It is illegal to offer investigative services without the proper COMPANY LICENSE.  It is also illegal to knowingly hire an unlicensed Investigator/Company.
ALL INVESTIGATIONS MUST GO THROUGH A LICENSED COMPANY, NOT JUST A "PRIVATE INVESTIGATOR".
By hiring a company that is LICENSED, you are also hiring a company that is INSURED and that has qualified individuals employed to take care of your needs both efficiently AND legally.
CLICK TO VERIFY A COMPANY LICENSE
AISS's company license is A08817.