Online Dating Investigation | Catfishing | Identity Verification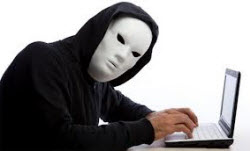 Houston Online Dating Investigations – Catfishing Investigations | since 1998.
cat·fish
ˈkatˌfiSH/
lure (someone) into a relationship by means of a fictional online persona.
"she was being catfished by a cruel prankster"
In today's online dating world, you never really know who you are talking to.  Before you become too invested, (both emotionally and financially), our Online Dating Investigation service can help you to identify possible "Catfishing" profiles on the Plenty of Fish (POF) and Match.com dating websites.
We have good success in either:
Confirming the profile as real
Confirming the profile as fake
Identifying the profile as a possible fake profile, and to proceed with caution
In some cases we can/will identify the real name behind the profile and whether or not they are the stated age, sex, marital status, criminal background, etc.
Another helpful tool we can offer is Identity Verification.  Once you've met the person in real life, are they really who they say they are?  Are they married?  Con Artist? Sex Offender?  You can never be sure, so let us find out for you.
Email us for a free case consultation.  Prices vary depending on the amount of profile information available to us.
For other useful information please see our pages on :
Internet & Social Media Investigations