Records Research | Criminal | Civil | Marriage | Divorce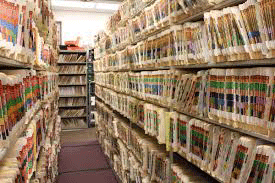 Harris County / Montgomery County Court Records Research:
We can provide court records research and file copying in any jurisdiction in the United States.  Some records in Harris and Montgomery county can be copied with a same day turnaround.  Call for assistance.
Some of the more common court records we research are:
Criminal Records and Case Files
Charging Instrument
Indictment
Probation Documents
Final Disposition
Mug Shots
Copies of Traffic Tickets
Civil Records and Case Files
Past Marriage Records
Divorce Records
Original Petitions
Final Decrees
Custody Agreements
Child Support Agreement
Property Division
Property Records
Business Records
Corporate Records
Probate Records
Just about anything that is filed in the county, we can obtain. As long as it is not a sealed (adoption) or confidential file (dealing with sex assault victims and/or children) we can usually obtain a copy. Fees are determined by page count (if copies made) and complexity of the order. Please call for details.
If there is something you need but don't see listed, call us. If we don't provide that service, we can put you in touch with a Professional Investigator that does.
TIP: (Excerpt taken from the Guide to Cheating Spouse Investigations )
One way you can use Court Records to find out information about possible children of your spouse/boyfriend:
Sugar Daddy: If your spouse has the financial ability they may have cosigned for an apartment or vehicle for their new paramour. This can be found sometimes with a vehicle ownership search by name or a SS# trace. You might see an address on the SS# trace or vehicle ownership that is unfamiliar to you. This could be their "love shack" or a new PO Box or UPS Store box. You may also find a vehicle that you have no idea he owned, which he purchased for his girlfriend. Sometimes they don't realize that if they Co-sign for the car, they also will show up on the vehicle registration.
Baby Daddy: Always check civil records on your spouse/boyfriend. You may find a paternity suit against him that you never knew about. The dates on the case should let you know exactly when the child was born and if it was during your relationship. If you notice missing money, it might be a sign of him paying child support to another woman.
See the manual for other tips and tricks.